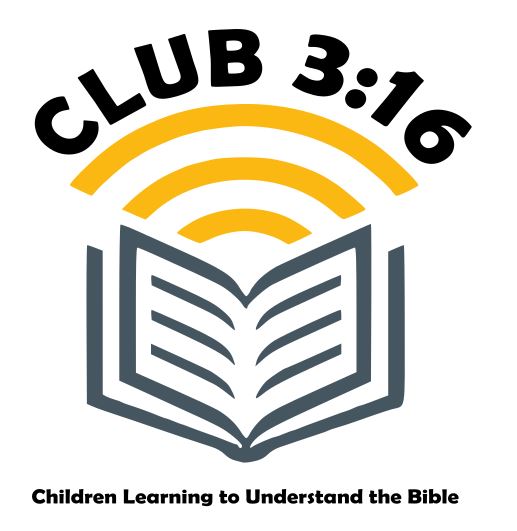 - Wednesdays from 6:00p to 7:30pm
- start after Labor Day & end early May
- for kids Kindergarten through 6th grade
- (Pre-K care provided if parent stays for adult Bible Study)
Starting 2020, our children's ministry has been redesigned! We moved-away from the AWANA Club curriculum and are crafting our own Biblical-based lessons, tailored to today's relevant issues that speak to the heart of our kids and leaders.
We are weaving-in crafts, puppet shows, movies, snacks, object lessons and lively discussion around each and every lesson, breathing new life into our children's ministry and teaching the kids how to navigate the Bible and explaining the GOSPEL!
CLUB 3:16 is exciting and fun-filled with energetic music/worship time, relevant studies, dedicated leaders, Christian encouragement and fellowship!
Contact Karen Krause at This email address is being protected from spambots. You need JavaScript enabled to view it. if you are interesting in your child(ren) attending Club. Cost per child for Club is typically between $25-$35 based on acquired curriculum and supply costs.
If you are a Christian who enjoys working with kids and watching them grow spiritually, contact Karen Krause, Courtney Velasquez or Sissy Pitts about leading in the CLUB 3:16 ministry. You will be truly blessed by it, no doubt!