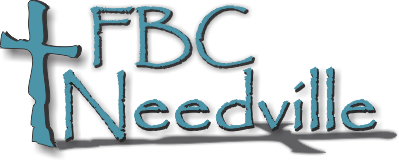 Statement of Faith
Scripture
We affirm

We affirm that the bible is the sole standard of faith and practice for the church.
We affirm the Bible to be verbally inspired by God through His superintendence of His Word to human authors.
We affirm that all portions of the Bible are equally inspired.
We affirm the Bible to be infallible as truth and sufficient as a standard for all areas of faith & practice.
We affirm the Bible to be a work which is primarily historical and literal in substance and should be interpreted as such, using grammatical-historical hermeneutic methods.
We deny

We deny that the Bible is a mere witness to God's divine revelation.
We deny that any portion of the Bible may be used to deny the truthfulness of any other portion.
We deny that biblical truth is the result of social construction and that therefore the church should express its confidence in the veracity of scripture in any cultural context.
We deny that the Bible is a book to be interpreted via interpersonal experience or symbolically except in those portions explicitly written as symbolism.
God
We affirm

We affirm God to be omniscient, omnipotent, omnipresent, self-existent and perfect in knowledge and sovereign over his creation.
We affirm God as one God existing for all times in the three persons of the Father, Son and Holy Spirit.
We affirm this Trinitarian understanding of God as an essential Christian doctrine.
We affirm Jesus Christ is fully God and fully man.
We affirm that Christ died on a cross as a substitutionary sacrifice for sin by which he received in his own flesh and thus propitiated God's wrath for sin.
We affirm that Christ was buried and raised from the grave to glorified and unconditional life.
We affirm that Christ is Lord over the church and that he will physically return to the earth, ultimately resulting in the punishment of sinners and glorification of the redeemed.
We affirm that the Holy Spirit is active today; convicting sin and illuminating the truths of scriptures to His church.
We deny

We deny that God is limited in His omniscience, omnipotence, omnipresence, perfection or sovereignty.
We deny that God has at any time been deficient in any of His three Persons. We specifically deny that Christ relinquished himself of deity when He came to earth as a man.
We deny that God's sovereignty destroys the will or accountability of intelligent beings.
Sin
We affirm

We affirm that sin entered humanity through the disobedience of Adam and Eve.
We affirm that sin has been transferred through Adam to every human being other with the exception of Christ, who was virgin born.
We affirm that all humanity is therefore sinful from conception.
We affirm that the wages of sin is physical and spiritual death.
We affirm an eternal separation from God in a literal lake of burning fire as the nature of spiritual death.
We affirm that salvation provides restoration to life; spiritual life immediately, and physical life via a future resurrection of the redeemed.
We deny

We deny that man can obtain righteousness outside of Christ's atoning work.
We deny that man is completely absent of sin at any time prior to death.
We deny that Hell is figurative, temporary or avoidable outside of salvation in Christ.
Salvation
We affirm

We affirm the future of all mankind will result in either salvation according to God's grace or eternal destruction according to God's law.
We affirm that salvation is the full acquittal of the penalty of sin to believers.
We affirm that salvation is by grace through faith to those who trust in Christ's death alone as payment for sin.
We affirm biblical repentance is a turning from one's life of sin and self-rule to a trust in Christ as Savior and Lord.
We affirm that that righteousness of Christ is imputed to believers and that they are immediately granted eternal life.
We affirm the death of Christ as an act of substitutionary atonement: a righteous Messiah crucified for man's sin and the fulfillment of the Law of Moses.
We deny

We deny any means of salvation exists apart from the gospel of Christ.
We deny that the gospel can be presented outside of the instruction of the scriptures.
We deny that salvation exists by any other means than the conscious belief in the Lord Jesus Christ as the complete sacrifice for sins.
We deny that any portion of salvation is earned or deserved by man, but is solely the product of God's grace.
We deny that the substitutionary nature of Christ's atonement can be compromised without fundamentally changing and nullifying the gospel message.
Church
We affirm

We affirm that the true church is comprised solely of those who have believed and professed faith in the gospel of Christ and have been regenerated through grace.
We affirm that the biblically exemplified functions of the church can be organized into five categorical roles: discipleship, fellowship, evangelism, ministry and worship.
We affirm that biblical discipleship is inherently congregational and that a true believer in Christ is biblically called to church involvement.

We deny

We deny that the church exists for reasons other than those which assist in the fulfillment of the five functions.
We deny that any Christian can be a truly faithful disciple apart from the teaching, discipline, fellowship and accountability of a local church congregation.
Marriage
We affirm

We affirm that marriage is defined by the Bible as uniquely heterosexual: a union solely between man and woman.
We affirm that the church is called to adhere to monoamorous marriage consisting of one man and one woman only.
We affirm that any homosexual or polyamorous marital arrangements are biblically defined as sinful, are to be renounced by the church and are impermissible for church members or clergy to officiate or endorse.
We affirm that sexual union is reserved solely for marriage within these defined contexts.

We deny

We deny that the Bible prescribes a variation of marriage that could be considered homosexual or polyamorous in nature for the church.
We deny that New Testament marriage principles are the results of social conditioning or prejudices of the day, but are intentionally heterosexual and monoamorous according to God's design for the family.